Ever felt like you're playing Russian Roulette with your boiler? You know, that lurking dread when the cold months roll in. Will it hold up this winter or leave you freezing at midnight?
Enter Direct Line Boiler Cover. A hero swooping in to save us from ice-cold showers and homes chillier than a penguin's pantry.
Their offering is as comforting as a cuppa on a rainy day but how does it really stack up against other UK insurers? Are we talking full-on superhero or more of an average Joe?
We've rolled up our sleeves and dug deep into Direct Line's policies. We'll shed light on their key features, the different types of cover they offer, and even guide you through their claims process.
Indeed, knowledge is truly powerful - particularly when you're tackling burst pipes! Are you prepared for some insightful tips?
Direct Line Boiler Cover Features and Benefits
If you're hunting for comprehensive boiler cover, Direct Line is a solid choice. Known for their robust insurance policies, they've extended this expertise to the realm of boilers too.
The star feature of Direct Line's boiler cover is its emergency plumber service. In case your home turns into an unexpected indoor pool due to a burst pipe, fear not. You can call out an emergency plumber covered up to £500 (including VAT), without any excess charge on Home Emergency claims.
This means you get professional help when it matters most, avoiding costly repair bills while ensuring that warmth returns quickly to your humble abode. Now that's what we call peace of mind.
Beyond basic coverage, Direct Line also offers optional extras which can be added according to individual needs. Whether it's buildings insurance or contents insurance protection from life's nasty surprises such as accidental damage or bad weather conditions – there are many ways you can tailor-make your policy with them.
We all know how temperamental UK weather can be; one day sunny and bright - next thing snowing in April. So these extra protections could really come in handy should Mother Nature decide she wants some fun at our expense.
The Claims Process: As Easy As Pie?
In terms of customer experience during distressing times like emergencies – I have heard only good things about Direct Line's process for filing claims after scouring several reviews online.
Comparing Direct Line with Other UK Insurers
If you're wondering how Direct Line's boiler cover compares to other UK insurers, we've got some insights. It's important to compare boiler cover deals and customer reviews when deciding which policy is right for you.
How Does Direct Line Stack Up Against Competitors?
Selecting the best policy can be a difficult decision considering cost, cover choices and client service. However, there are some key differences that set each insurer apart.
Direct Line, for instance, has a strong reputation in the market. Known for their quick response times during bad weather conditions or if your pipes burst unexpectedly; they've proven themselves reliable time after time.
In contrast with other UK insurers, Direct Line offers unlimited call-outs per year without any excess on Home Emergency claims - making them a solid contender against even larger insurance companies.
Their comprehensive plans also offer unique benefits such as family legal protection cover and personal possessions cover under home plus policies – giving customers more peace of mind in case of emergencies or accidents at home. They are regulated by both Prudential Regulation Authority and Financial Conduct Authority ensuring strict adherence to industry standards.
You should always check out different insurance products including car insurances offered by various providers because what works best for one person might not work well for another based on individual needs & circumstances. So don't forget - comparing isn't just about finding the cheapest option but understanding what value each provider brings to your specific situation.
Rated 4.2/5 stars on TrustPilot, YourRepair are our top pick for the best combined value and customer service.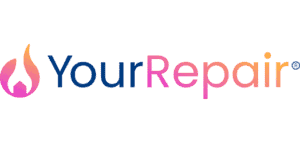 Types of Coverage Offered by Direct Line
If you're seeking protection against unexpected boiler breakdowns, Direct Line offers comprehensive home insurance, including a handy emergency plumber cover. When your heating system throws a tantrum in the dead of winter or pipes decide to burst without warning, this coverage is a lifeline.
You can add Home Emergency cover to your standard policy with just one phone call. Existing customers are provided with an emergency hotline (0345 878 5081) that's available round-the-clock for swift response and help during such distressing times.
This extra layer of protection doesn't stop at boilers; it also extends to electricity supply failures, lost keys, roof damage due to bad weather conditions - pretty much any situation that poses immediate risk or causes significant inconvenience in your home life. But remember folks – prevention is better than cure. Regular maintenance checks on all essential systems can nip many issues right in the bud.
The cherry on top? Direct Line provides an optional upgrade known as Home Plus insurance. This nifty addition increases the overall cover limit and includes accidental damage as part of its standard package – talk about peace of mind.
In essence, from offering repair services for uncontrollable water leaks (those pesky little monsters) through their dedicated Home Emergency add-on, to covering costs related to alternative accommodation if required - every facet has been considered by this leading UK insurer.
Understanding Home Emergencies and Coverage
A home emergency is not just a minor inconvenience, but an event that can make your living space unsafe or cause significant damage. Think of an uncontrollable water leak, for instance. This refers to continuous leaking from internal plumbing and drainage that results in harm to the house.
An incident like this disrupts essential services such as heating, lighting or water supply – all crucial elements for maintaining a comfortable lifestyle at home. But fear not. Direct Line offers comprehensive Home Emergency cover designed specifically to help you handle these situations swiftly and efficiently.
What's Considered a Home Emergency?
The definition of a 'home emergency' might differ slightly among various insurance companies, but with Direct Line it's clear cut: any sudden incident which poses health risks or causes structural damage is considered an emergency situation. A burst pipe causing flooding? That's covered under their policy.
Besides covering damages caused by weather conditions like storms and freezing temperatures, they also offer assistance if there are issues with utilities such as electricity supply or central heating system failures - because no one wants to be left without heat during bad weather.
This gives homeowners peace of mind knowing they won't have to deal with catastrophic repair bills on their own should something go wrong unexpectedly.
Navigating Direct Line's Claims Process
When you're in a pickle with your boiler, it's crucial to know how to get help swiftly. Let me walk you through the claims process for Direct Line's boiler cover policies.
To start off, when an emergency pops up, say a burst pipe or faulty heating system (we all know how unpredictable UK weather conditions can be), ring 0345 878 5081 straight away. The lines are open round the clock.
Upon calling, they'll ask about the nature of your problem and check if it falls under their policy document - some issues might not be covered depending on your chosen package. So remember to have all necessary details handy.
If approved for assistance, they will send over an emergency plumber who is part of Direct Line's trusted network of professionals. These experts aim at fixing any immediate danger and preventing further damage until more permanent repairs can take place.
Filing Your Claim
You'd think this would involve endless paperwork but thankfully that isn't so. You just need to call them on 0345 246 8372. They'll guide you step-by-step through submitting a claim – it's as simple as pie really.
The Waiting Game...
This isn't like waiting for Christmas morning because we're talking days here instead of weeks. Generally speaking though, resolution times vary based on complexity; sometimes there could be unforeseen delays due to severe weather conditions or supply chain issues.
In case things do go south, don't worry - standard cover options include alternative accommodation while things get sorted out.
So, to sum it up: quick call, speedy help, and a warm house in no time - that's Direct Line for you.
How to Choose the Right Boiler Cover with Direct Line
Choosing boiler cover is a significant decision, and one that needs careful consideration. With Direct Line's variety of options, you're sure to find a plan suited for your specific requirements.
Assessing Your Boiler Cover Needs
Your first step should be assessing your individual needs. This includes considering factors like how often you use your heating system and if it has any existing issues.
Considering the price of repairs or substitutions without insurance should be taken into account - this could quickly get expensive in cases like when pipes burst or other destruction due to bad weather.
If you're renting, remember the Home Insurance Plus policy, which provides tenants with Home Emergency cover; however, make sure you have permission from your landlord before using it.
A key aspect when choosing between different boiler covers is understanding what each policy offers. For instance, standard cover might not include emergency plumber call-outs – something offered by Direct Line's policies at no excess charge.
Besides examining features provided within the policies themselves – think about additional perks too. Some companies offer incentives like family legal protection or contents insurance as part of their packages – giving more value for money.
This simple analysis can lead towards making an informed choice on selecting the right boiler cover based on individual circumstances.